High Temperature Service
Suitable for continuous service at temperatures beyond 80 Celcius.
1369
Potable water appproved  for hot or cold water, high build high solids, features make it suitable for cooling towers, hot water storage systems, or simple process...
XD005SN
High performance Novalac based highsolid high build coating that can be applied with a brush, roller or spray. Provides a smooth, hard wearing finish with application...
XD003
A multipurpose high strength adhesive developed with a paste consistency to reduce sag and runs when applied to eneven or inclined surfaces. Applications include the...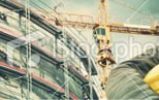 XD004
A clear binder, essentially the backbone polymerof the XD series. Applications extend to moulding and general fiberglass laminating applications, priming substrates...