Blinders/ Patching/ Repair
Miscellaneous products for general service including joint sealant, flexible primers, and reinfoced repair paste.
503
Exceptional underwater cure properties in a paste consistency. The perfect solution for crack repair, patching or filling trouble spots underwater, in wet or dry zones...
411
A unique  flexibilized epoxy primer and binder which can be used as a base primer on rubber, metal or concrete, or as an adhesive to bond fiberglass, wood, fabric,...
405
Excellent chemical resistance to a wide range of chemicals, this binder is generally filled with sand or other suitable aggregates to produce a mortar suitable for floor...
402
One of the most versatile products on the range for general purpose applications, its multipurpose features allow use in sealing concrete and timber, priming substrates...
301MRD
A grade especially formulated  with Main Roads Department for use in wrap and pour applications when rebuilding timber bridge piles. Subsequent use includes rebuilding...
301CG
Catridge Grade 301 is a twin cartridge, plural head mix package for use with a pneumatic powered gun for ease of dispending. Load the package into the gun, attach the...
301
A medium viscosity high strength grout, primarily developed for use as crusherbacking compound. Rapid achievement of high performance cured properties make it...
XD003
A multipurpose high strength adhesive developed with a paste consistency to reduce sag and runs when applied to eneven or inclined surfaces. Applications include the...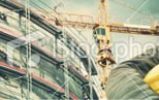 XD004
A clear binder, essentially the backbone polymerof the XD series. Applications extend to moulding and general fiberglass laminating applications, priming substrates...